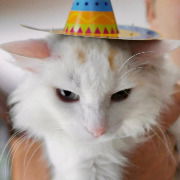 What's the search term for your site?
What do you want to use for your domain name?
How do people find you nowadays?
Or know what you sell? What if they hate face book? Our web design artists are now adding
more flair and functionality
to Enlightened Designs websites than ever at SITE123 and this gives us the opportunity to provide you with a $620.00 yearly
Small Business E- Commerce website
, similar in quality to this one, with unlimited updates, an email list, custom email addresses, lead generation, SEO optimization, a shopping cart or consultation services, a donation page if wanted, and up to 40 products or images and six pages, as well as custom code.
The site will be begun on a screen share, where we will show you images and colors,
and finished up within 1-10 days and be legible in 5 languages. You can communicate with your customers via apps on your page and have access to virtually any page functionality. Updates throughout the year are free and unlimited.
Book a consultation now
to receive great lead generation, business growth, communication and e-commerce sales, and an attractive website for as little as $200, $350, $520, or $640 for the first year with unlimited updates for free. When you book a consultation with the owner on the site for $50.00, the money comes off the price of the website when you purchase the site.
If you refer a customer that signs up and pays on our site, you get $100.00 by PayPal. Please include contact information for yourself, the customer, and payment details in an email to receive referral money.
For information on uploading files and paying for sites with cryptocurrency, see footer.